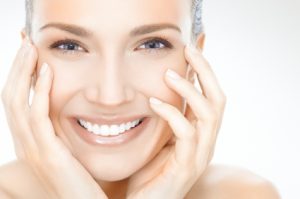 There are many, many products out there claiming to hold the cure for acne, yet very few, if any of these treatments actually work. This endless routine of spending hundreds of pounds on lotions and creams to see no change in the state of your skin can affect you just as much emotionally as it does physically.
International model and reality TV star, Kendall Jenner, recently spoke out about the difficulties she faced with her skin growing up, and the acne treatment that helped her to overcome her issues. In a post on her personal blog she described how acne ruined her self-esteem, preventing her from being able to look people in the face when she spoke to them. This is a common complaint heard from those suffering with acne, as the condition often leads to bouts of depression and poor social skills from not wanting contact with others.
Now 20 years old, Kendall has praised her dermatologist for giving her a successful solution to her problem skin, allowing her to rebuild her confidence. She now relies on acne laser treatment to keep her skin flawless, a gradual but highly effective process.
Laser treatments such as this encourage the release of free radical oxygen within the skin, which kills and reduces spot causing bacteria. The procedure also helps to drastically reduce acne scarring by stimulating collagen growth beneath the skin's surface, a condition that sufferers can be left with long after the breakouts themselves have been and gone.
Non-Surgical Treatments for Acne
Acne can be extremely difficult to treat without the right guidance from a qualified cosmetic skin consultant. Although the thought of laser treatment can seem daunting, it is in actual fact an incredibly safe and pain free procedure that provides exceptional, proven results.
Skin Medical is the only independent skin clinic in Manchester, with qualified practitioners who specialise in acne treatment. There are a number of treatments available for the treatment of problem skin, including laser resurfacing, Nlite acne treatment and a number of skin rejuvenation treatments.
The type of treatment you require will depend on the extent of your condition, along with your skin type. To find out more information on our skin treatments, or to book a free skin consultation with a specialist, contact the clinic today on 0161 839 7663.