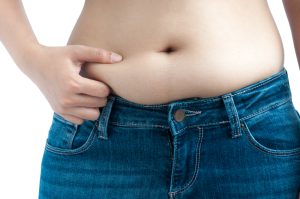 Have you tried every fitness class out there? Are diets becoming tedious and not shifting those love handles? Sometimes, those stubborn areas need a little extra help to make you feel like yourself again and restore lost confidence.
This ultrasound technology  is becoming increasingly more popular for patients wanting a less invasive fat removal treatment. In and out of the clinic within two – three hours with minimal down time. Typically treating areas such as chin, bingo wings, love handles, male breasts, legs, knees, ankles, stomach and buttocks- to name a few!
How does it work?
Vaser lipo is performed under local anaesthetic, this means less down time and faster results. Patients are totally awake throughout the procedure.
After applying local anaesthetic to the target areas of the body, a small 3mm incision allows the insertion of an ultra sound energy probe to be inserted to break down the fat cells. Once the areas have been contoured to achieve the desired outcome, the fat cells are then easily removed by a gentle suction technic and lymphatic drainage massage. The sound-waves only effect fat cells, leaving nerves & blood vessels perfectly intact and as a result less trauma. https://www.skinmedical.co.uk/fat-removal/vaser/faqs/
Referred to by other clinics as 'Lunch time lipo'. This is not something to be taken likely as there are still risks involved just like any procedure.
It is also cheaper than traditional liposuction and back to normal activities in few days post -surgery.
Sounds fantastic to us, what's next?
Always do your research when it comes to plastic surgery procedures. Are they a qualified and experienced surgeon in their field of expertise? Are they reputable and show honest results of their consenting patients pictures? Are they CQC registered? https://www.cqc.org.uk/location/1-123558251. Have a consultation with the team doing the procedure to find out if you are a good candidate and discuss concerns, pricing, and not forgetting the exciting results you can achieve. Ask to see before and after photos. Also ensure you are provided with several follow up post treatment reviews with the clinicians.
Vaser liposuction has helped so many of our patients, whether it's to improve their confidence or achieve their preferred bikini or male body shape. See what just some of our patients had to say after their treatments below.
Vaser Patient feedback
Zain from Stockport wrote- "Clinic and nurse have been excellent. I have been well looked after and well informed throughout the whole experience from initial consultation to follow up appointments. I am thoroughly happy with the result and have been extremely satisfied throughout. I feel indebted to Skin Medical for fulfilling my life long hope."
Gareth living in Oldham said  "Excellent experience from the start. Really glad I went ahead with this treatment. Helen answers all questions I may have had and put me at ease for the operation. Would certainly recommend to anyone."
Paul from Stockport comments  "At first I was nervous and going into the unknown. The team were very professional and attentive at all times. I'm pleased with the after care and would recommend to friends and family."
Patricia from Hale wrote "I had two separate procedures at Skin Medical. Vaser on legs then arms. I am very happy with the pre and post care as well as the procedure itself."
Cherice from Bolton wrote "Very pleased with treatment throughout the process. Staff made me feel very comfortable and provided me with excellent care".
https://www.skinmedical.co.uk/testimonials/testimonials-2014/