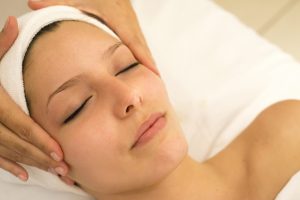 Every day, you lose millions of dead skin cells. As you age, the style of your skin changes, dead skin cells tend to not fall off as easily as they do when we are younger. This in turn causes the skin to appear more dull and drier.
Light, medium and deep chemical peels are available as a non-surgical alternative used to peel away the skin's top layer in order to improve aged, sun-damaged and uneven skin. Peels are designed to even out pigmentation and also texture of the skin, leaving a more youthful complexion. Peels restore a healthy, youthful and vibrant appearance.
Are you a Good Candidate for a Chemical Peel?
Below are some common reasons why a chemical peel may be suitable:
You have sun-damaged skin and significant facial wrinkling
You have uneven pigmentation and discolourations
You have Acne scars, or facial scars that affect the texture of your skin.
The three main types of chemical face peels, and each has its own unique benefit for the skin.
Light Chemical Peels – help improve acne scarring and also uneven skin texture, they also assist in reducing the effects of Sun damage.  They work by removing the top layer of the skin, also known as the Epidermis and encourage new skin cell regeneration. They instantly brighten up the skin and provide a more smoother and even texture. Made from alpha hydroxy or beta hydroxy acids, known as AHAs and BHAs and include glycolic acid, lactic acid and salicylic acid. Normally, a course of 6-10 treatments are recommended to achieve long-lasting results. Light peels are pain-free and have no recovery time. They are known as the 'Lunchtime Peel', as you are able to go out straight afterwards without anyone knowing you had the treatment.
Medium Chemical Peels – provide more dramatic results than a light chemical peel. Usually derived from TCA (trichloroacetic acid), they penetrate into the deeper levels of the skin and are used to improve acne scarring and uneven pigmentation. . They also smooth out fine surface wrinkles and correct age spots. The recovery requires a slightly longer time and more discomfort; this can include stinging and slight burning sensation lasting up to half hour after the treatment. Your face will also become pink and begin to peel following the treatment and the recovery takes up to one week.
Deep Chemical Peels – are the strongest of all chemical peels, they penetrate the skin deeper and eliminates more serious skin issues such as coarse wrinkles and deeper acne scars.  They provide more dramatic results, and only a single treatment is required. They usually use carbolic acid or high strength TCA to penetrate the deeper layers of the skin. This peel can be painful and normally requires up to three weeks for full recovery.  It is incredibly important you find an experienced Medical Practitioner to carry out the treatment.
Skin Medical offers a choice of light, medium and deep chemical peels. A qualified Medical Practitioner will determine the best treatment tailored specifically to your concern, and will discuss whether your goals and expectations for the procedure are realistic. We will also discuss with you all chemical peel benefits and risks. The amount of time for recovery is an important factor to consider when selecting a particular chemical peel.
To book a free skin assessment with one of our experienced practitioners or to find out more about any of our treatments or products, please contact the Manchester city centre clinic on 0161 839 7663 or submit an online enquiry.