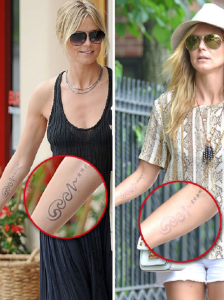 There has been a significant increase in tattooing as a form of body art among young adults, with one in three young adults and as much as 20 percent of the population having Tattoos'. Young adults' enthusiasm for Tattoos' often stems from their inspiration from their celebrity counterparts. Unfortunately, at present there are no legislation in place for safe tattooing, resulting in a multitude of complications.
It has been reported that certain Tattoo inks may raise the risk of Cancer, according to the European Chemicals Agency (ECHA). The ECHA regulates chemicals across Europe, and they have warned that the inks used in Tattoo designing are potentially toxic and should be banned. The report states that these inks can cause allergic reactions and painful itching, raising the risk of Cancer. They go as far to say that inks may also affect fertility and child development. In particular, Red tattoo inks were deemed to cause the most health issues, with black, green and blue ink also potentially causing concern.
The high rate of people getting inked has resulted in one in 20 people suffering complications related to their Tattoos. Researchers at New York University's Langone Medical Centre discovered that more than six percent of the population who have a tattoo, experienced allergic reactions that lasted for many years. Another research study into Tattoo complications from Bradford University exposed that Tattoos release dangerous toxins that are absorbed into body leading to potential diseases, such as Cancer.
There are several options for removing Tattoos that can reduce the risk of these potential dangers associated with Tattoo ink, with the most popular being Laser removal. Lasers dissolve Tattoo inks, in order for the immune system to get rid of the foreign substances within the body. The procedures are typically done over a period of months, with the number of sessions needed depending on the size and colour.
Laser Tattoo removal is regarded as one of the safest and most effective methods for removing unwanted ink. The risks or laser removal are minor; here at Skin Medical our lasers have an excellent reputation in removing Tattoos' safely and successfully.  More information regarding how Laser Tattoo removal works can be found here. We specialise in Laser Tattoo removal, and our Medical Practitioners will be able to design a specific treatment plan for you at your consultation.
To book a free skin consultation with one of our experienced practitioners or to find out more about any of our treatments or products, please contact the Manchester city centre clinic on 0161 839 7663 or submit an online enquiry.