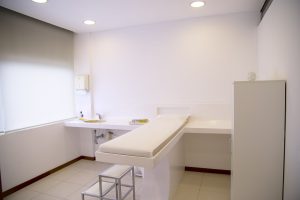 As the UK continues to recover from the recession, it appears that Brits are now investing more money into surgical enhancement. This contradicts the previously dwindling figures that the industry had seen over the last couple of years.
New figures released this week from the British Association of Plastic Surgeons (BAAPS) show that 2015 had a significant increase in the number of cosmetic surgery procedures, with an overall increase of 13%. The exact numbers rose from 45,406, up to 51,140.
The preceding dip that we saw in the numbers of patients choosing to have cosmetic surgery has been blamed on a number of factors, including the financial pressures that the recession caused on the economy. But, perhaps one of the biggest contributing factors has been attributed to the faulty breast implant scandal that started in 2012.
The ratio of men to women opting for cosmetic surgery remained the same, with nine out of ten procedures being performed on women. However, the number of men choosing to have surgery overall did rise. The procedures most popular amongst men included Face and neck lifts, which rose by 14%.
Breast augmentation continued to be the the most popular cosmetic surgery choice for women, which was up 12% compared to 2014's figures. Other procedures on list included liposuction, which rose by an astonishing 20% and eyelid surgery which increased by 15%. One the services that Skin Medical specialise in is minimally invasive liposuction, using vaser technology. For your ease, all procedures are performed by an experienced female doctor, or nurse practitioner.
According to BAAPS, the top 10 procedures were:
Breast augmentation up 12% to 9,652
Eyelid surgery up 12% to 8,689
Face and neck lifts up 16% to 7,419
Breast reductions up 13% to 6,246
Liposuction up 20% to 5,551
Nose jobs up 14% to 4,205
Fat transfer operations up 3% to 3,261
Tummy tucks up 8% to 2,933
Browlifts up 7% to 2,110
The sharp rise in numbers has been attached to a number of theories from various surgeons associated with BAAPS. This includes the rise in popularity of celebrity culture, spurred on by social media, encouraging women to chase an ideal aesthetic appearance. It is also thought that more people are taking a greater interest in educating themselves about cosmetic surgery, questioning the procedures and products that will be used. This is not only helping patients to see that they can achieve natural and subtle results, but may also helping women to regain trust in cosmetic surgery following the PIP scandal.
Consultant plastic surgeon, and BAAPS president, Michael Cadier, expressed how the decision to undergo cosmetic surgery should not be one that is taken for granted. The decision should take considerable thought and research in order to manage your expectations along with an adequate knowledge of the risks associated. Most importantly, choosing the right consultant is vital.
If you would like to discuss your options regarding one of our available treatments, contact a member of the Skin Medical team on 0161 839 7663.