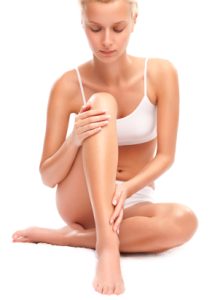 A recent trend has seen hundreds of British women using crowdfunding websites to fund cosmetic procedures, particularly breast implants. The controversial sites allow women to share photos and messages in return for 'donations' towards their procedure. The Sunday Times claim the site has seen a recent surge in popularity, with the number of British women using the site rising by 51% last year.
Crowdfunding sites like MyFreeImplants have been suggested to take advantage of vulnerabilities experienced by women. The site pays the funds raised directly to the surgeon, although it does retain 19% as its service fee. Furthermore, the sites terms and conditions grants MyFreeImplants worldwide license to copy and distribute any content in the public area of the site.
The British Association of Aesthetic Plastic Surgeon (BAAPS) has described the site MyFreeImplants as "degrading" and "inappropriate" in a recent article published in The Sunday Times, whilst the BBC has condemned the site as on numerous occasions as far back as 2007. Marc Pacifico, a consultatant plastic surgeon and BAAPS member, last year described the site as "completely exploitative and trivialises what is a serious decision and what is major surgery." Worrying, in a recent interview, the sites founder expressed his wishes to expand into other types of surgery also.
The rise in popularity for the site comes at the same time as the General Medical Council (GMC) has introduced guidelines for the first time regarding cosmetic procedure. Written by the Royal College of Surgeons, the guidelines discuss the marketing and funding of procedures. Failure to comply with the guidelines could result in doctors being banned from practising.
The guidelines instruct that doctors are not to offer competitions in which surgical procedures are a price, or use other promotional tactics. Doctors who currently use the crowdfunding site will also be required to adhere to the new guidelines.
When making a decision to undergo a major procedure such as breast augmentation, the decision should not be trivialised. Surgical procedures require in-depth deliberation, and for the patient to be fully informed. Likewise, patients should choose a surgeon based upon their qualifications and after conducting thorough research; not because of the availability of scrupulous funding for their services.