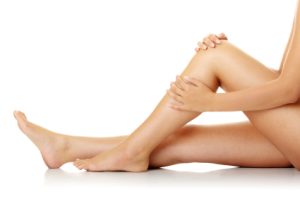 With The London Economic estimating the average woman spends almost a staggering £30,000 on hair removal in her lifetime it's easy to see why laser hair removal and electrolysis are becoming increasingly popular. Based on waxing her legs every 8 weeks, and also removing bikini and facial hair, the cost of multiple treatments soon adds up.
Not only is waxing incredibly expensive over a lifetime it can also be a highly uncomfortable treatment – especially in more sensitive areas. This had led to an ever growing number of people deciding it just isn't worth it – and opting for alternative options instead.
Laser hair removal and electrolysis are long-term solutions for hair removal. Whilst laser hair removal often requires between 6-8 treatments, with occasional maintenance treatments, it can provide permanent hair reduction – meaning no more trips to the waxing salon. Meanwhile electrolysis is a permanent solution for hair removal and is especially popular for facial hair removal. Electrolysis treatments can take place in sessions of 30 minutes to an hour over a much shorter time period.
Whilst paying for a course of laser hair removal and electrolysis can seem like a large investment initially, in the long run it is the most affordable option for hair removal. Not only will you reap the financial benefits by choosing a more permanent option, but you'll also avoid the hassle that comes with shaving and waxing.
Both treatments are relatively comfortable in comparison to waxing and you'll begin to notice the results after the very first treatment. With laser hair removal it's recommended that you have a treatment every 6-8 weeks, whilst electrolysis treatments can take place over a much smaller time frame – meaning you could be hair free in no time at all!
To book in for a free consultation and patch test at our Manchester City Centre clinic, either complete the online booking form or contact the clinic on 0161 839 7663 to get started on your hair removal journey.