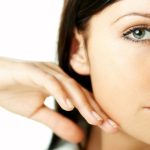 There are many visible effects of ageing such as:
wrinkles, folds and lines
skin texture
colour changes / pigmentation
loss of elasticity / sagging of skin
The visibility of these effects follow a progression as you age dependant on external factors and genetics. Why not give nature a helping hand with Sculptra treatment.
Sculptra® was specially developed to repair facial scars and contour defects and is long lasting (up to 25 months).
Sculptra gives you that subtle enhancement that people will notice how well you look without any give away, such as the shiny or frozen forehead that we see oh so often on people that have obviously had work done.
Two of the main benefits of Sculptra is that it is not invasive, unlike other anti-ageing treatments such as facelifts, whilst also having longer lasting results than other injectables such as dermal fillers and Botox.
Sculptra® is a volumising agent that reduces facial lines and wrinkles and helps to restore the fullness of your face by stimulating your own facial collagen production to replenish your skin and provide natural looking results. Once your treatment is complete, the results can last for up to 2 years.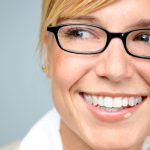 It is considered to be a discreet approach to achieving a fresher, younger-looking appearance, probably used by many Hollywood stars who deny having surgery but look to have defied age and remain still naturally good looking without a "done" plastic appearance. Poly-L-lactic acid, the main ingredient of Sculptra has been used successfully in surgical procedure for more than 40 years, among others for bioresorbable sutures, in bone plates and screws, and as a medium for medication.Unlike surgical options, Sculptra can provide gradual, natural-looking results through less traumatic treatment. Results usually start to become visible after 4-6 weeks. Patients can achieve a full face lifting effect which usually lasts up to 4-5 years.

Sculptra can help treat premature ageing of the face, Hollow cheeks and temples, Nose to mouth folds, deep folds and wrinkles, marionette lines, sagging jowls, wrinkly chest / décolletage area.

Sculptra is a long lasting, clinically-proven, non-invasive, stimulating injectable treatment that is designed to smooth out and soften lines and wrinkles, restore facial volume and contour the face in a natural way.